Rev. Jennifer Martin
Pastor
​Jennifer is a graduate of Princeton Theological Seminary who has served the church in New Jersey, Ohio, Texas, and Oregon.
She loves learning, working, serving, praying and playing alongside the saints of CPC! She especially enjoys facilitating many of the small group ministries of the church. Her interest in the concept of Christian pilgrimage has led to her own pilgrimages, which include traveling to the island of Iona and walking the Camino de Santiago. Another particular interest is the intersection of art and faith. She delights in working with congregation members to create opportunities for making and experiencing art as a way of connecting with the Divine, whether personally or by adding to our corporate worship experience. Jennifer's interest in walking alongside others on their spiritual journey, led her to complete the requirements to become a certified Spiritual Director through the Stillpoint program at Ghost Ranch.
Jennifer and her wife, Kirsten, a Couples and Family Therapist, have been together since 2003. They love living in the beautiful Willamette Valley, and spend their spare time exploring the many mountains, rivers, and seaside places that offer so much to see and do. Jennifer also enjoys baking, curling up with a good book, going to the theater, and cheering on the UO Duck's Women's basketball team.
Rev. Maggie Lewis
Director of Children & Youth Ministries
Maggie Lewis came to Eugene from Hamilton Montana where she served as the interim pastor at the First Presbyterian Church. Prior to that, she served as the pastor of Chinook Presbyterian Church and First Presbyterian Church in Havre, Montana. While there, she also served as the moderator for Glacier Presbytery and on their Committee of Ministry. Maggie's undergraduate degree is from Denison University in Ohio, where she was a double major in Psychology and Educational Studies. She graduated with her M.Div from the University of Dubuque Theological Seminary in 2018 and was ordained on July 28th. Prior to that she served in ministry as a Young Adult Volunteer, Youth Director at an ELCA congregation, worship coordinator at the seminary, student pastor of two rural UCC churches, and taught an undergrad course on World Views. Maggie's passions in ministry are creative models for worship, leading short-term missions, and crisis care. She grew up in Alameda California, where her mom still resides; they are both avid San Francisco Giants fans! Maggie lives with her sweet kitty Sami.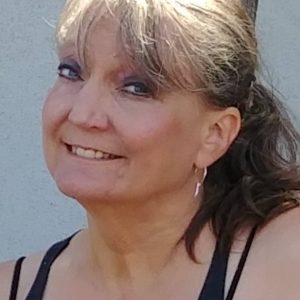 Arlene Hudgins
Financial Secretary
Arlene, originally from Idaho and then California, has lived in Eugene with her husband since 2003 with their 3 cats. She has worked as the Financial Secretary at Central since 2007 and enjoys working with the members of the congregation at Central. As her hours at Central are mornings only, she fills her afternoons as bookkeeper at Habitat for Humanity of Central Lane. Interests include gardening, fishing and enjoying the beauty of Oregon's back roads in either her or her husband's Jeep.
Kendra Taylor
Interim Director of Music Ministry
Kendra Taylor is pursuing her PhD in Music Education at the University of Oregon. She holds a Master of Arts in Teaching and a Bachelor of Science in Music from Southern Oregon University. Before working as a graduate teaching assistant at the UO, she taught concert choir (2018-2020) and choral methods (2020-2021) at Southern Oregon University and was director of choirs at North Medford High School (2016-2020). From 2013-2016, Taylor was associate music director and activities director at North Medford High School.
Kendra has had extensive experience in a variety of music and theater venues as a director and instructor, as well as performing in many musical theater and opera productions. Her research interests include vocal pedagogy, expressivity in music, language use in the music classroom, and vocal health. Kendra currently sings with the University of Oregon chamber choir and with University Singers. Kendra has a Boston Terrier named Davos who likes to sing with her when she practices at home. She loves taking Davos on hikes, rollerblading, video games, Star Trek, and craft projects.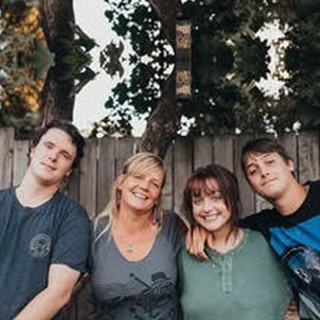 Sunny Waldorf
Audio/Visual Technician
Sunny Waldorf has made her home in Eugene for 28 years. She is happily the mother of three lovely adults and a cat named Odin. Sunny has worked as an Audio Engineer for the past 10 years, as well as a musician for most of her life. When not trying to enhance someone's sound, she spends most of her time with her children, growing and painting flowers, loving her kitty and dreaming of the next place to travel. She mostly just adores being outside. Fall of 2022 Sunny will be starting back to college to finish her Art degree. She believes there is always something new on the horizon!