Jennifer Martin
Pastor
​Jennifer is a graduate of Princeton Theological Seminary who has served the church in New Jersey, Ohio, Texas, and Oregon.
She loves learning, working, serving, praying and playing alongside the saints of CPC! She especially enjoys facilitating many of the small group ministries of the church. Her interest in the concept of Christian pilgrimage has led to her own pilgrimages, which include traveling to the island of Iona and walking the Camino de Santiago. Another particular interest is the intersection of art and faith. She delights in working with congregation members to create opportunities for making and experiencing art as a way of connecting with the Divine, whether personally or by adding to our corporate worship experience. Jennifer's interest in walking alongside others on their spiritual journey, led her to complete the requirements to become a certified Spiritual Director through the Stillpoint program at Ghost Ranch.
Jennifer and her wife, Kirsten, a Couples and Family Therapist, have been together since 2003. They love living in the beautiful Willamette Valley, and spend their spare time exploring the many mountains, rivers, and seaside places that offer so much to see and do. Jennifer also enjoys baking, curling up with a good book, going to the theater, and cheering on the UO Duck's Women's basketball team.
Cole Blume
Choir Director
Cole Blume is a graduate of St. Olaf College (B.A. music, cum laude) where he studied voice and conducting with Robert Scholz and Anton Armstrong, and sang in the St. Olaf Choir, touring nationally and internationally. He completed his student teaching at Woodstock International School in Mussoorie, India in 2005. From 2007–2010, Cole served as associate director of the Pacific Youth Choir (Portland, OR) where he led Tsunami, a high school male ensemble featured on the Pink Martini album Splendor in the Grass (2009). He taught middle and high school choir in Lake Oswego School District from 2007-2014. Building literacy in developing musicians, and music education through the performance of choral-orchestral masterworks were hallmarks of Cole's classroom. As a graduate student at the University of Oregon from 2014-2016 (M.M., Choral Conducting), he studied conducting with Sharon Paul and Matthew Halls, and performed with the University of Oregon Chamber Choir in the International Chamber Choir Festival in Marktoberdorf, Germany in 2015. He remains active throughout Oregon as a guest conductor and clinician of high school choirs.
Cole currently serves as associate director of the Oregon Bach Festival Stangeland Family Youth Choral Academy, of which he was a charter member in 1998.  He has sung at MusikFest Stuttgart with Helmuth Rilling and Maria Guinand, and with the Grammy Award-winning Austin-based choral ensemble Conspirare and Craig Hella Johnson. Concert appearances as a soloist have included historically-informed performances of baroque oratorio directed by Marc Vanscheeuwijck as part of the University of Oregon School of Music and Dance Musicking Conference. He has studied voice with Ann Tedards and Marilyn Moore.
Cole is a Eugene native, the son of Dan and Gail Blume, and attended Adams, Roosevelt, and South Eugene. He earned his Eagle Scout as a member of Troop 61 at First United Methodist Church, and sang throughout high school as a cantor at St. Mary Catholic Church. Endeavors outside choral music enrich Cole's personal and professional life, including two years as a congressional assistant from 2006-2007 in the United States House of Representatives in Washington, DC, a 550-mile pilgrimage on the Camino de Santiago in Autumn 2016, a retreat at Christ in the Desert Monastery in New Mexico the following winter, and a southbound solo thru-hike of the Pacific Crest Trail in 2017. He enjoys travel, backpacking, cooking, and reading, particularly writings on contemplative Christianity, mysticism, and mindfulness. His favorite place in the world is the Alvord Desert-Steens Mountain region of Harney County, Oregon.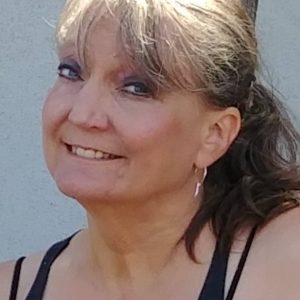 Arlene Hudgins
Financial Secretary
Arlene, originally from Idaho and then California, has lived in Eugene with her husband since 2003 with their 3 cats. She has worked as the Financial Secretary at Central since 2007 and enjoys working with the members of the congregation at Central. As her hours at Central are mornings only, she fills her afternoons as bookkeeper at Habitat for Humanity of Central Lane. Interests include gardening, fishing and enjoying the beauty of Oregon's back roads in either her or her husband's Jeep.
Dan Rinnan
Organist